With the trial to come

, let's mobilize for

Antoine Deltour

!
Antoine Deltour, the main whistleblower of the LuxLeaks revelations, was charged in December 2014. The dates of his trial have been released: April 26th to May 4th, 2016. Therefore, we only have two months left to strengthen his support! You will find in this newsletter the latest news and different ways to support him.
February 19th, 2016
Antoine's situation
The Public prosecutor's department of Luxembourg has announced the dates of the trial. It is to begin on April 26th, 2016 at the criminal court of Luxembourg. Five days of hearings are planned.

​The people to appear before the court are those involved in the disclosure of secret tax agreements between the Luxembourg tax authorities and multinational companies, also known as the LuxLeaks scandal. The three accused are: Antoine Deltour, who recognizes having copied 28,000 pages of documents from his former employer PwC, another PwC employee who has remained anonymous until now, as well as the French journalist Edouard Perrin ("Cash Investigation") who has been accused of complicity.

Although Antoine acted solely in the publics' interest, he risks up to 5 years of imprisonment and a fine of up to 1,250,000 €.
Antoine's action recognised again
In 2015, the European Parliament awarded Antoine with the European Citizen's Prize, as well as being nominated for the Sakharov Prize. There have been new signs of recognition recently, which include:
Anticor's Ethical Prize 2016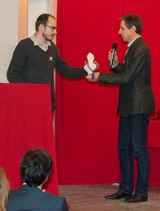 On the 30th of January, Antoine was awarded the "Ethical Prize" of Anticor, an independent organization fighting against corruption and tax fraud while promoting ethics within politics. The award, which was given in Paris, recognized Antoine's courage for denouncing the schemes he witnessed.
Tax Notes magazine "Person of the Year 2015"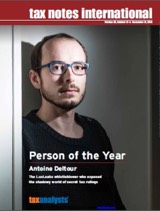 The editor of the American professional publication Tax Analysts put Antoine on the cover of the December 21st 2015 issue of its weekly Tax Notes International. Antoine is designated as, "Person of the Year 2015" for playing an influential role in helping shape international tax law created throughout the year. The magazine published a long article about the whistleblower.
I think everyone should thank both the whistleblower and the investigative journalists

Margrethe Vestager
European Commissioner for Competition,
in an interview with euractiv.com, published on January 11th, 2016.
Luxleaks repercussions still topical
The Luxleaks revelations of November 2014 have enabled a "real change of culture" regarding tax issues for large companies. In 2015 some progress has been made, such as the OECD tax action plan as well as the automatic exchange of information regarding tax rulings in Europe. In 2016, this movement has to continue and consolidate!
Aggressive tax avoidance highlighted again
The inquiry regards a system of licences paid by the European subsidiaries of McDonald's to its Luxembourg branch. One billion Euros of tax loss for the European states between 2009 and 2013 would be at stake!
The employees' of McDonald's in France have filed a complaint as they have seen their share of profits disappear due to the evaporation of total profits. These employees are being supported by their lawyer, Eva Joly.
Luxleaks: MEPs continue their investigations
The TAXE commission of the European Parliament has been reactivated until June 2016, while its final report had just been voted in plenary session. Why? Thanks to the press' disclosure of documents, which demonstrated how some countries within the European Commission have been obstructive for more than ten years regarding any reform of the systems allowing aggressive tax avoidance. The work towards tax transparency is far from being over for the MEPs!
New European tax initiative
The European Commission continues to issue proposals for reforming the tax rules. On the 27 January, 2016, it presented a new Action plan including anti-tax avoidance measures, like automatic exchange of key information related to activities of multinationals. However, in order for this plan to be enacted it will have to be unanimously approved by the member states of the European Union. It has been assessed as too feeble by the organizations mobilized on tax justice matters.
Thanks to the popular indignation which Luxleaks has provoked, we can hope the States will no longer seek to attract companies by conceiving ingenious tax schemes.

Alain Lamassoure
President of the TAXE committee of the European Parliament
Whistleblowers' protection under discussion
A draft bill in France
In early December, the French MP Yann Galut presented a proposal for a "global law relating to the protection of whistleblowers".
Among the proposals of the project is the creation of a National Alert Agency to protect employees and investigate their denunciations. This bill could come to a successful conclusion in 2016 replacing the current stack of legislative texts.
A compromise on trade secrets in Europe
The project of a directive on trade secrets was introduced claiming to fight industrial espionage. However, it has provoked a strong mobilization due to fears that it could become a real obstacle to freedom of information for journalists or whistleblowers.
This point has been negotiated over the last months and a compromise has been found. Unfortunately, the text doesn't give clear guarantees that future whistleblowers would avoid prosecutions.
I support Antoine Deltour, convinced that whistleblowers today play a key role and it is our job to help them to protect themselves.

Rony Brauman
Physician, former President of "Médecins Sans Frontières"
They support Antoine…
There are now more than 61,000 signatories to the petition. The number of well-known supporters also keeps increasing!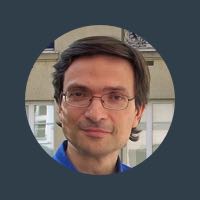 Éric Alt
Magistrate, vice President of Anticor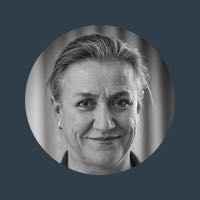 Irène Frachon
Pneumologist, whistleblower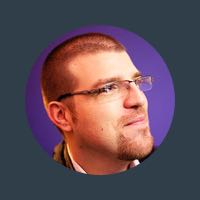 Korben
Blogger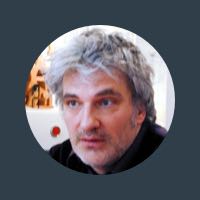 Lefred Thouron
Cartoonist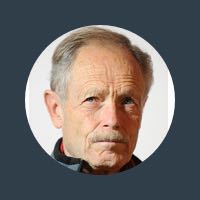 Erri de Luca
Writer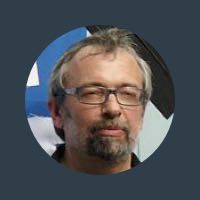 Didier Porte
Humorist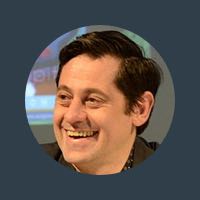 Olivier Py
Stage director, actor and writer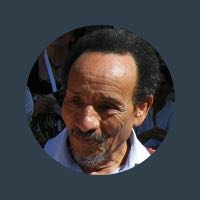 Pierre Rabhi
Farmer, environmentalist and writer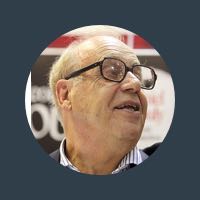 Jean Ziegler
Member of the Advisory Committee of the UN Human Rights Council
In order to enrich and expand the list of personalities who publicly support Antoine, feel free to contact the Support Committee ([email protected]) if you know any public figures (politicians, intellectuals, scientists, artists, writers, athletes, etc.) who would be willing to add their names to the list. We are particularly looking for international personalities!
From now until the trial, Antoine needs you!
Significant expenses have already been committed for the trial to come (notably for legal fees). It is therefore particularly important today to fund Antoine's defence.
We warmly thank the 325 donors who have already contributed!
Donations to the Support Committee are collected via the secured platform HelloAsso.
You can also: :
It is inconceivable to see him taken to Court by the Luxembourg authorities when he acted in the public interest!

Henri Sterdyniak, Michel Pinçon et Monique Pinçon-Charlot
in an opinion column published in the Huffington Post on November 12th, 2015.
Calendar of events
March 14, Épinal
General meeting of the Support Committee
The general meeting of the Support Committee (association registered under french law 1901) will take place in Antoine's hometown Épinal. The meeting will be followed by a symposium on whistleblowing.
April 26, Luxembourg
Opening of the "LuxLeaks" trial
The trial will take place in Luxembourg.
Five days of hearing are planned: on April 26, 27, and 28 and on May 3 and 4.
| | |
| --- | --- |
| You're receiving this newsletter because you expressed your support to Antoine or you subscribed on our web site. | Unsubscribe me |
Photo credits: "Anticor Ethical Prize" © Comité de Soutien à Antoine Deltour / CC BY-SA 4.0 – "Tax Notes International cover" © Taxe Notes International / Fair use copy – "Alain LAMASSOURE, Bernd LUCKE, Marisa MATIAS" © GUE/NGL / CC BY-NC-ND 2.0 – "Sad Ronald: Banksy Exhibition, Bristol" © Nicola Jones / CC BY-ND 2.0 – "Éric Alt" © Anticor / All rights reserved – "Irène Frachon" © Claude Truong-Ngoc / Wikimedia Commons / CC BY-SA 3.0 – "Korben" © Frédéric De Villamil / Wikimedia Commons / CC BY-SA 2.0 – "Lefred Thouron" © La Paranthèse / All rights reserved – "Erri de Luca" © Niccolò Caranti / Wikimedia Commons / CC BY-SA 3.0 – "Didier Porte" © Siren-Com / Wikimedia Commons / CC BY-SA 3.0 – "Olivier Py" © Emile Zeizig / Wikimedia Commons / CC BY-SA 3.0 – "Pierre Rabhi" © Bruno Lamothe / Wikimedia Commons / Domaine Public – "Jean Ziegler" © Rama / Wikimedia Commons / CC BY-SA 2.0