The
LuxLeaks trial

is about to start:
let's support

Antoine Deltour

!
More than 100,000 signatories to the petition! Mobilization for Antoine Deltour –the main whistleblower of the LuxLeaks revelations– is growing. Antoine's trial will take place in Luxembourg from April 26th to May 4th, 2016.
April 21st, 2016
Stakes of the trial
Three people charged
Three people will appear before the court: they are those involved in the disclosure of secret tax documents validated by the Luxembourg tax authorities for multinational companies, also known as the LuxLeaks scandal.
They are: Antoine Deltour, who recognizes having copied 28,000 pages of documents from his former employer PwC; another PwC employee who has remained anonymous until now, as well as the French journalist Édouard Perrin (France 2 TV channel, "Cash Investigation" broadcast) who has been accused of complicity.
Antoine's situation
Antoine is currently free of his movements, he lives and works in France. He can be condemned to up to a 10-year jail sentence and 1,297,500 € fine. He does not regret his actions, as he acted purely for the general public's interest: to inform people on massive tax avoidance schemes used by multinational companies, with the help of large accounting firms.
Antoine Deltour was awarded the 2015 European Citizens' Prize. He was recognized as the "Person of the Year 2015" by Tax Notes International. In France, the Anticor NGO (fighting corruption) awarded him an Ethics prize.
A highly expected trial
Many medias will come to Luxembourg to follow the trial, at a time when Luxembourg tries to rebuild its reputation. The trial will be even more under the spotlights as a journalist is among the three accused people.
The question of the usefulness of such a trial is being raised in Luxemburg, while citizens' mobilization is raising in order to support the accused ones!
Antoine's support committee keeps reminding that Antoine did not aim at harming Luxembourg nor his former employer, but to blow the whistle on generalized tax optimization practices that are detrimental to citizens and that they did not know about.
Here during the trial
Five half days of hearings are expected from Tuesday 26th April to Wednesday 4th May.
The Support Committee will be present at the trial, standing peacefully near to the Luxembourg courthouse during the day of trial opening and each following day of hearings.

A motivating AGM!
The French investigative journalist Denis Robert was the special guest of the annual general meeting of the Support Committee to Antoine, which took place in Epinal (France) mid-March. Denis Robert –who was in the turmoil of the Clearstream affair between 2002 and 2011– stressed the importance of a support committee to provide moral support and to raise the necessary funds needed to cope with the heavy costs induced by the legal actions.
Antoine took the opprotunity to express his thanks to all his supporters (read his words on our site).
| | | |
| --- | --- | --- |
| | Thank to your support to me as whistleblower, you show to all those who hesitate acting according to their conscience that they can have the hope of being surrounded by many citizens who believe that the general interest must prevail | |
| | Antoine Deltour | |
Spotlight on tax issues
Tax injustice
Panama Papers were revealed to the world in early April (again by ICIJ). They have put back in the center of the debates the issue of tax injustice benefiting a few at the expense of the large majority of the population. These repeated revelations exasperate many citizens who see the unwillingness of political leaders to truly fight against tax evasion and tax avoidance.
As the economist Thomas Picketty states: "The truth is that almost nothing has been done since the 2008 crisis. In some ways, things have even got worse".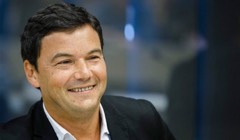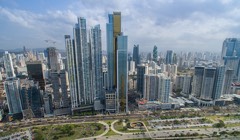 Increased transparency in the EU?
The European Commission released on April 12th a legislative proposal to require country-by-country reporting of multinationals' activities (profits, taxes, number of employees…).The measure was requested by NGOs as it creates a significant pressure for companies to act responsibly and, if necessary, for mobilizing public opinion. Today, only banks need to report their activities country by country; a study published by several NGOs in March 2016 shows that nearly a third of French banks profits take place in tax heavens, through artificial income transfers to these countries!
Without information, we have no chance at holding the powerful accountable. Antoine Detour should be protected and celebrated for bringing such important evidence of wrongdoing to light.

Sarah Harrison
Acting director for Courage Foundation
Uncertainties for whistleblowers
A fragile situation
Panama Papers have once again demonstrated the central role of whistleblowers in mobilizing public opinion. However, their situation remains often precarious in many places in the world. For instance, Swiss justice sentenced last november Hervé Falciani to 5 years in prison after the swissleaks revelations. Similarly, Stephanie Gibaud, the whistleblower at the origins of the UBS Swiss bank revelations which brought billions of euros to the French State, now faces job insecurity.
Trade secrets threat
On April 14th the European parliament voted a directive on trade secrets to fight industrial espionage. However, this directive also raises strong concerns for journalists or whistleblowers as regards the freedom of economic or health information. Despite negociations and eventual compromises, the text doesn't give clear guarantees that future whistleblowers would avoid prosecutions, and a European petition is available.
Protecting whistleblowers
The French Finance Minister Michel Sapin released an anti-corruption draft bill at the end of March. It includes a greater protection for whistleblowers, through a whistleblowers agency aimed at providing them with judicial and financial support.
This double-faceted level of protection has long been demanded by organisations fighting for whistleblower protection, including the Support committee for Antoine Deltour.
Antoine currently has no protection or special help. This was reminded by the press when François Hollande publicly supported the Panama Papers' whistleblowers, while he showed no support to Antoine when Luxleaks was reveled! Whistleblower Edward Snowden (in forced exile since three years in Russia) even joked about the French President change of position as regards support to whistleblowers, by tweeting – in French - "Vraiment ?" ("Really?").
Antoine Deltour fights for the public interest that our governments are no longer able to recognize. Let him be thanked and honored, not treated like a criminal!

Susan George
Writer, honorary president of ATTAC France
They support Antoine…
More than 100,000 people signed the petition! The number of well-known supporters also keeps increasing! Among the new supporters: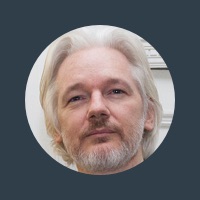 Julian Assange
WikiLeaks Founder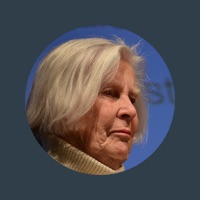 Christiane Hessel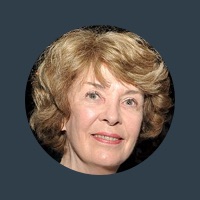 Susan George
Writer & political scientist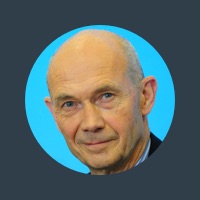 Pascal Lamy
Former Director-General of WTO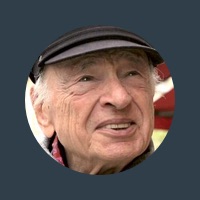 Edgar Morin
Sociologist et Philosopher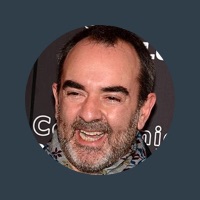 Bruno Solo
Actor
In order to enrich and expand the list of personalities who publicly support Antoine, feel free to contact the Support Committee ([email protected]) if you know any public figures (politicians, intellectuals, scientists, artists, writers, athletes, etc.) who would be willing to add their names to the list. We are particularly looking for international personalities!
Before the trial,
Antoine needs you!
Significant expenses have already been committed for the trial to come (notably for legal fees). It is therefore particularly important today to fund Antoine's defence.
More than 1,000 donors have already contributed, thank you all!
Donations to the Support Committee are collected via the secured platform HelloAsso.
You can also: :
Calendar of events
April 21st
Metz (France)
Meeting « Against tax evasion »
Organised par Basta Metz, at 6:30pm in Cloître des Récollets, Metz.
April 25th
Luxembourg
Organised by the Committee for solidarity with Antoine Deltour and Édouard Perrin in Luxembourg, at 6:30pm in Casino Syndical, Luxembourg-Bonnevoie.
April 26th
Luxembourg
Trial opening
The Support committee organises a peaceful demonstration outside the courthouse.
| | |
| --- | --- |
| You're receiving this newsletter because you expressed your support to Antoine or you subscribed on our web site. | Unsubscribe me |
Photo credits: "Cité judiciaire de Luxembourg" par Jwh / Wikipedia Luxembourg / CC BY-SA 3.0 – "Piquet de solidarité au Luxembourg" © David Wagner / Comité de solidarité avec Antoine Deltour et Édouard Perrin / CC BY-SA 4.0 – "AG du Comité de soutien" © Actu 88 / Droits réservés – "Denis Robert à Ce soir ou Jamais" @ France 2 (capture d'écran) – "Panama City" © dronepicr / Flickr / CC BY 2.0 – "Julian Assange" © David G Silvers / Wikimedia Commons / CC BY-SA 2.0 – "Christiane Hessel" © Renaud Hoyois / Flickr / CC BY 2.0 – "Susan George" © Valter Campanato/Agência Brasil / Wikimedia Commons / CC BY 3.0 – "Pascal Lamy" © World Trade Organization / Flickr / CC BY-SA 2.0 – "Edgar Morin" © Lisaetwikipedia / Wikimedia Commons / CC BY-SA 4.0 – "Bruno Solo" © Georges Biard / Wikimedia Commons / CC BY-SA 3.0